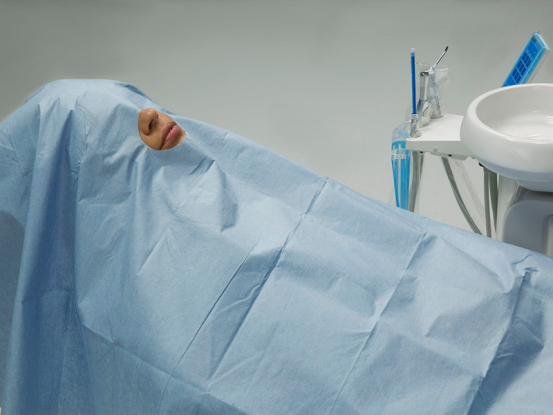 Absorbent / liquid proof drape (100 x 150 cm)
Product code : A40749
Artikelnr leverancier : 12.T5332.00
A40749

Via de knop "toevoegen aan verlanglijst" kan u vrijblijvend contact met ons opnemen voor verdere informatie.
Absorbent / liquid proof drape (100 x 150 cm)
Product beschrijving
The self-adhesive off-center opening creates an effective sterile barrier and allows
optimizing the drape dimensions. These drapes are ideal for implantology and bone distraction
operations, as well as for autologous bone harvesting from extra-oral donor sites.
The protective film on the self-adhesive strip is divided into pre-cut sections so the covering can be customized.
Absorbent / liquid proof drape (100 x 150 cm)
Product specificaties
Absorbent / liquid proof drape (100 x 150 cm)
Product documenten
Notify