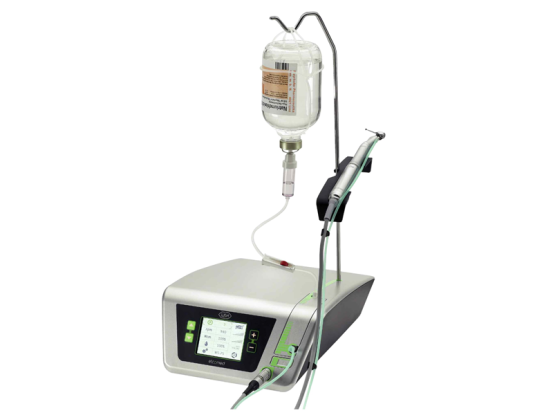 SA-310 Elcomed without documentation motor with 1.8 m cable
Product code : A34996
Artikelnr leverancier : 15933102
A34996
Oral surgery & Implantology

Via de knop "toevoegen aan verlanglijst" kan u vrijblijvend contact met ons opnemen voor verdere informatie.
SA-310 Elcomed without documentation motor with 1.8 m cable
Product beschrijving
In addition to the expert knowledge of the surgeon, the drive unit is also
a pivotal factor in the success of a surgical procedure.
The Elcomed is a high-quality innovative solution for maxillofacial surgery
implantology, microsurgery and small bone surgery.
Just one operating stage for setting all necessary parameters
- Complete documentation via USB stick
- Shortest and lightest 50,000 rpm motor
- Up to 80 Ncm on the rotary instrument
- 6 individually adjustable program locations
- Automatic thread cutter function
Elcomed, consists of:
- Control unit with or without documentation
- (220 – 240 V or 100 – 130 V)
- Variable foot control S-N1
- Motor with 1.8 or 3.5 m cable and clips
- Irrigation tubing set
- Mains cable
- Motor support
- Stand
- Locking pins
- Additional equipment for control unit with documentation: USB Stick
SA-310 Elcomed without documentation motor with 1.8 m cable
Product specificaties
SA-310 Elcomed without documentation motor with 1.8 m cable
Product documenten
Notify